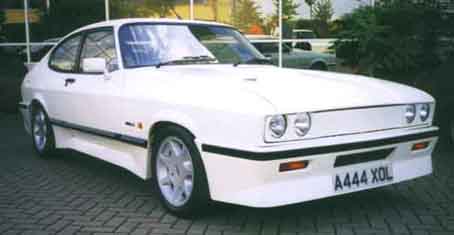 Tickford Turbo Capri
(Tickford Register)
At the end of the 1970's a company called Aston Martin Tickford Ltd was set up to handle low volume - special prototype cars such as the RS200.

By 1985 the company had merged with CH industries based at Bedworth near Coventry. The Tickford Turbo was John Miles vision of the ultimate Capri. Miles was a Lotus test driver and journalist who believed the Capri was, whilst retaining the practicality of its original design, capable of reaching speeds in excess of 140 mph with improved handling and response, as well as reducing noise levels. Miles also believed this car was marketable !


Back - Next